Disney Channel Miraculous Spectacular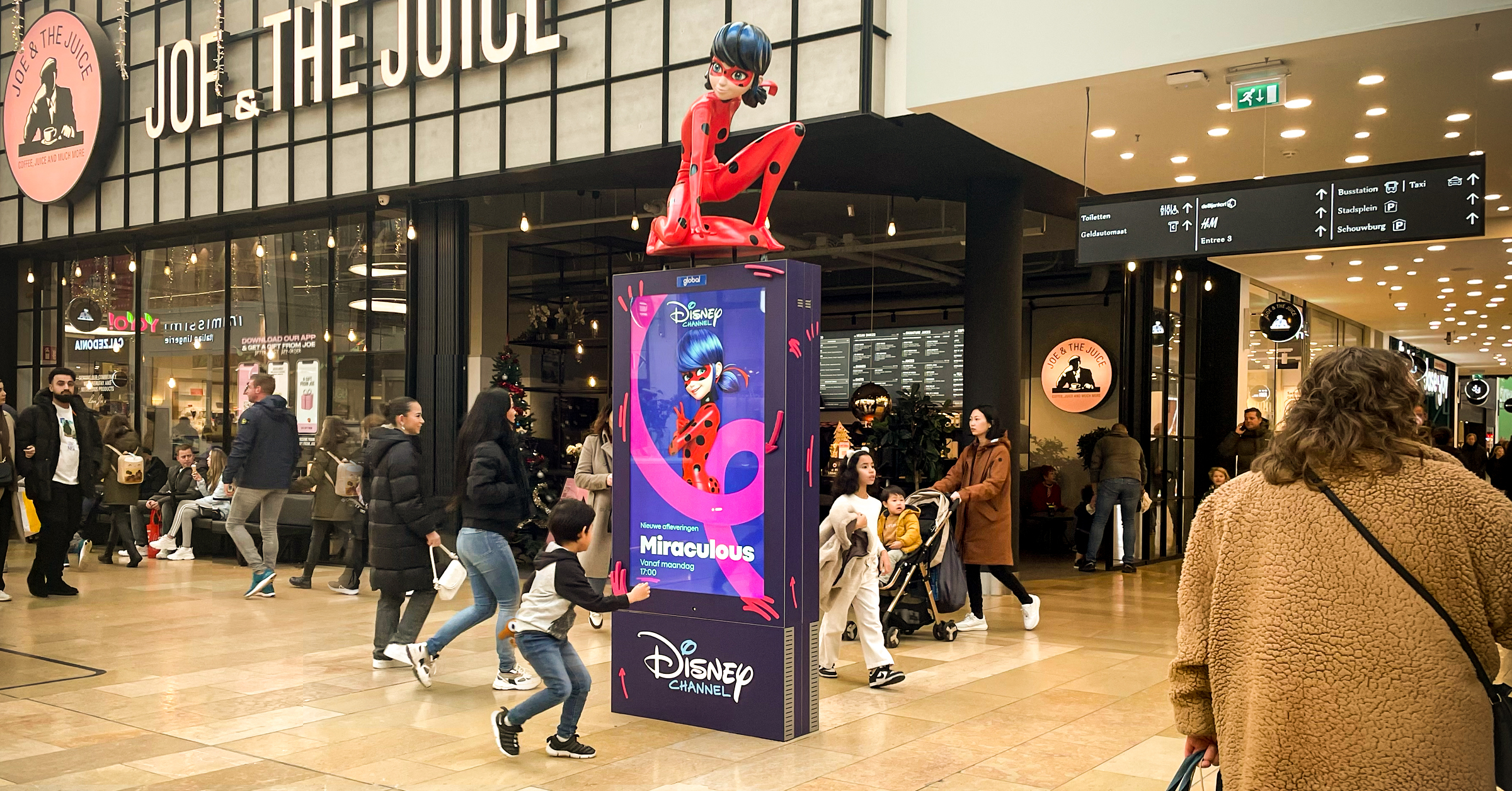 Working for Global as Creative Lead I designed and produced this Spectacular for Disney Channel NL.
We made a 3D blowup of Lady Bug a character from Miraculous. We put her on a full color wrapt, Digital Out of Home shopping mall screen, dedicated with Disney Channel content.