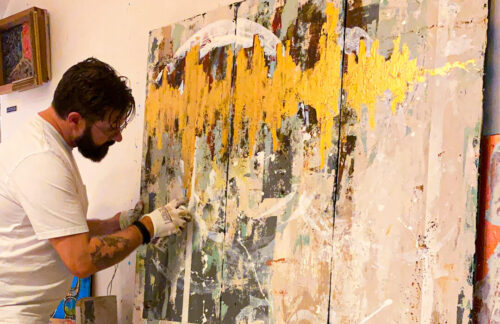 Hello, welcome to my website. My name is David Janssen, a creative from the south of the Netherlands living in Hilversum.
Next to my adventures with nineteen81_ I currently work at Global Media & Entertainment as the Creative Lead, where I work together with brands like the Coca-Cola company, Netflix, Disney, the Dutch Railways(NS) and Vodafone/Ziggo.
With nineteen81_ I had the pleasure having great collaborations with numerous other artists and working for Fight cancer, the SOLAR weekend en ID&T's 202 Sensation.
I'm frequently a speaker on creative sessions organized by the 

If you are interested in my work or want something designed by me, ore just my creative insights… Please get in touch!
©1981 Hilversum (NL)
All works copyright ©nineteen81
Please do not reproduce without the expressed written consent of ©nineteen81 or David Janssen
All rights reserved ©2023