about_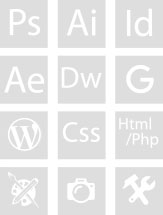 Hello, my name is David Janssen.
I am an illustrator and graphic designer from the south of the Netherlands living in Hilversum.
Currently working as Creative Concepts Manager at Exterion Media, where i work together with brands like the Coca Cola company, IKEA, Fight Cancer Bol.com and Vodafone/Ziggo.
I combine traditional techniques such as pen and ink, acrylic and silk screen printing with digital techniques.
Educated at Dr.Cuypers school Roermond and at the Maastricht Academy of Fine Arts and Design.
If you are interested in my work or want something designed or drawn by me…
please get in touch!
You can contact me by info@ or just
email me
©1981
Hilversum (NL)
All works copyright ©nineteen81_.
Please do not reproduce without the expressed written consent of ©nineteen81_.
All rights reserved ©1981.
©nineteen81_ exhibitions
Current exhibitions:
No current exhibition
Upcoming exhibitions:
No exhibitions planned
Exhibitions:
"experimenten uit het nieuwe atelier" 
01.11.2017 – 01.12.2017
Koetshuis Kasteel Slangenburg
Doetinchem
"de jong van mam"
01.09.2016 – 30.09.2016
Koetshuis Kasteel Slangenburg
Doetinchem
"mam en jong"
04.07.2015 – 31.07.2015
Koetshuis Kasteel Slangenburg
Doetinchem
"Graduation Expo 2013"
05.06.2013 – 07.06.2013
Academy of Fine Arts and Design
Maastricht
"Expo Fête des Arts"
18.05.2013 – 20.05.2013
group exhibition Young Culture
galerie 'Het Achterhuis'
Roermond
"Brain Project 2012"
01.06.2012 – 31.08.2012
Academy of Fine Arts and Design
Discovery Center Continium
Kerkrade